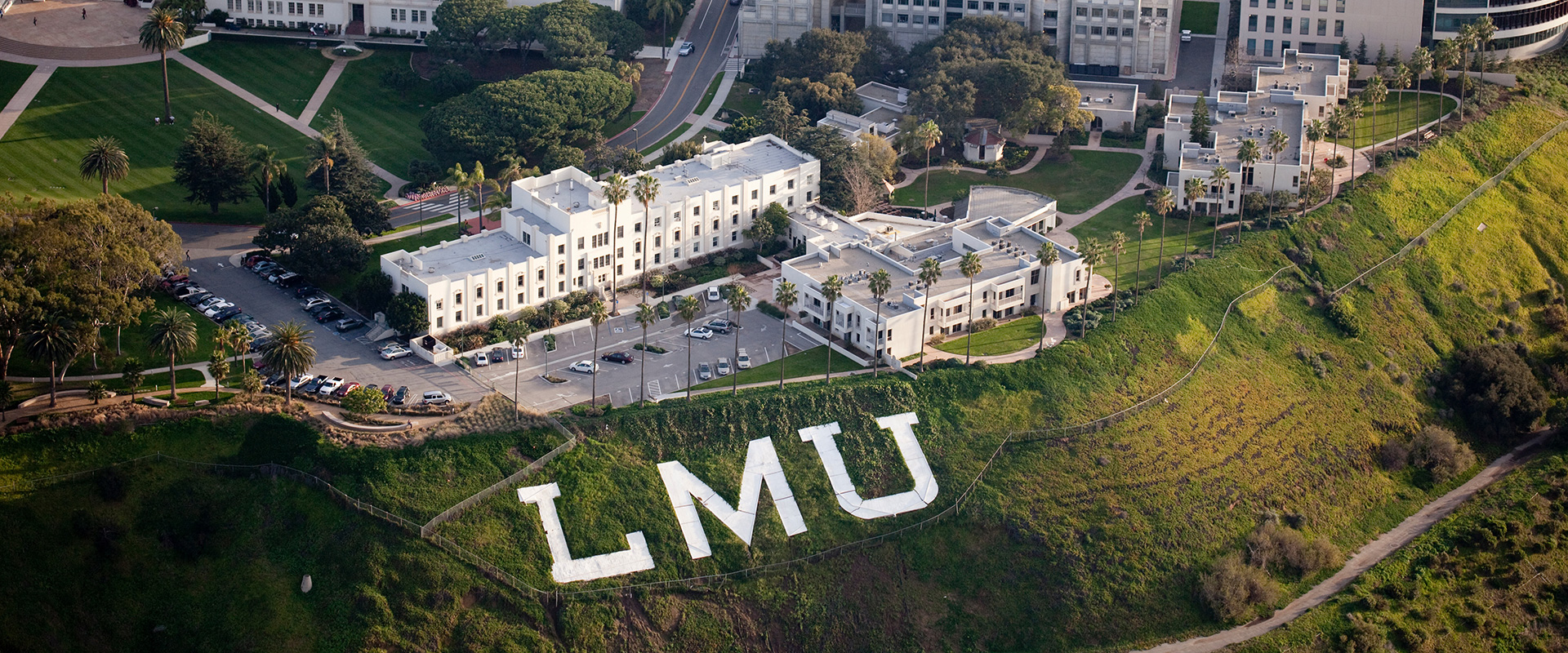 Parking & Transportation
Paid parking is enforced Monday through Friday, from 8am to 8pm. Timed spaces are enforced 24 hours a day, 7 days a week. Parking and Transportation requires that all drivers review the University's rules and policies prior to parking on-campus. Vehicles not in compliance may be cited and/or towed at the owner's expense. See below for current updates:
News & Updates (4/13/2021)
Opt-Out for students will open in July for Fall 2021. If you do have access to campus please make sure your vehicle is registered in LMU Park to park for Spring/Summer 2021
Payroll deduction for faculty/staff will continue to be suspended until the campus reopens.
Students will not be charged for parking until the campus reopens.
All Community members (faculty/staff/students) -
It is still necessary to register your vehicle – however there is NO CHARGE for the parking permit.
Any vehicles not registered to a student / faculty / staff member will be charged as a visitor.
Visitors will be subject to visitor parking rates to avoid citation/impound per usual university parking policy.
Questions – lmu.edu/parking
PLAYA VISTA SHUTTLE:
Playa Vista Shuttle will be closed for Spring 2021
ZIP CAR SUSPENDED for Spring 2021
STUDENTS: No Opt - Out for Spring 2021
Opting-Out
Students registered in 7 or more billable hours will automatically be charged $401.00 for parking via their student account on a semester basis.
Students who choose not to bring a vehicle may opt-out of the semester parking charge. These steps will need to be taken each semester if not parking on campus.
Log in to my.lmu.edu
Select "Accounts & Tech"
Select "LMU Park Account"
Chose "Manage Accounts"
Complete the Student Opt-Out questions at the bottom of the page
Print screen a copy of your submissions
If you are waitlisted for classes and are officially registered for less than seven semester hours, the parking fee will be delayed until course load exceeds seven semester hours. If you are unsure of your final unit load for the semester and wish to opt-out, please do not wait until after the deadline has passed. There is no penalty for opting-out with less than seven semester hours.
All students who have not submitted an online form opting-out by the University's class add/drop deadline each semester will be charged $401.00. Refund requests after the deadline will follow the University's Refund Percentage Periods.
Questions or comments? Contact the Parking Office.
Please email parking@lmu.edu and we will respond within 2 business days as we are working remotely.