Capacity Chart
Please note that the maximum capacities below indicate an empty room with only tables and chairs. If you need to include staging, catering tables, audio-visual equipment, or registration tables, the room capacity will decrease. Please note if no capacity is listed, the associated layout is not possible in the respective room.
Standard Seating Layouts for LMU Events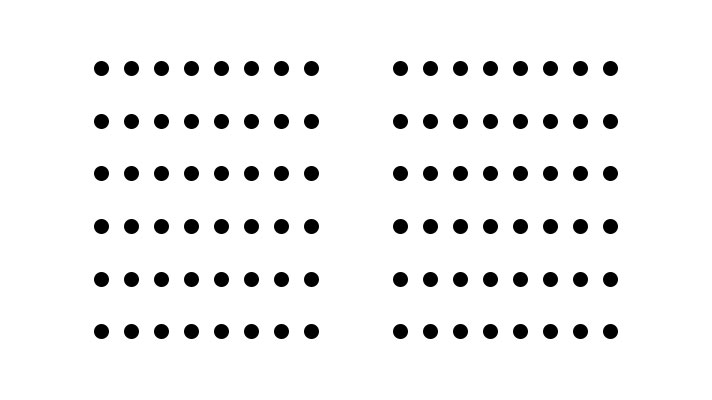 Theater Style
Appropriate for short lectures or larger groups that do not require extensive note-taking.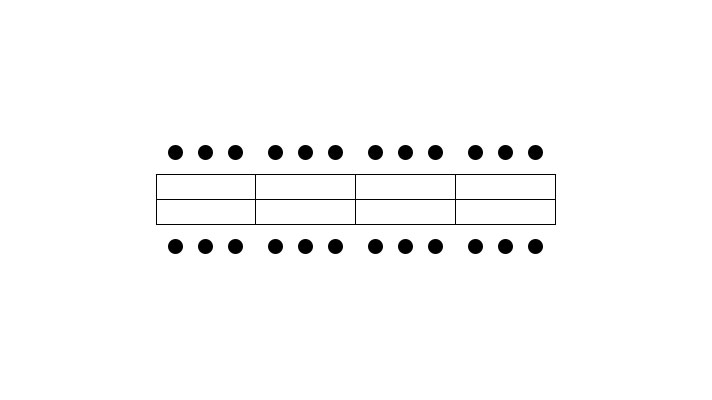 Board of Directors
Intimate meetings of committee members or discussion groups.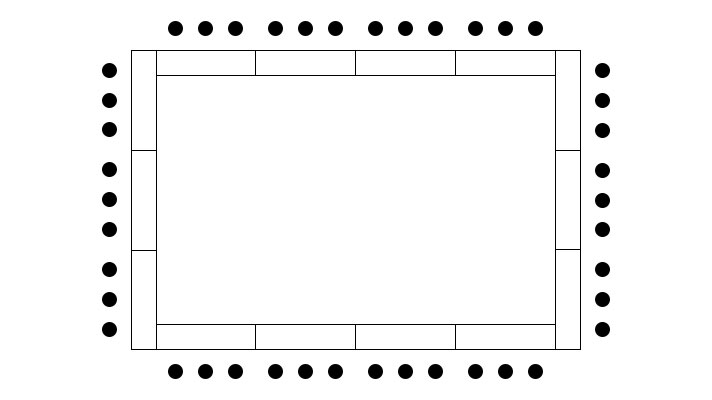 Hollow Square
Appropriate for groups fewer than 40 where there is a group leader or panel seated at the head of the setup.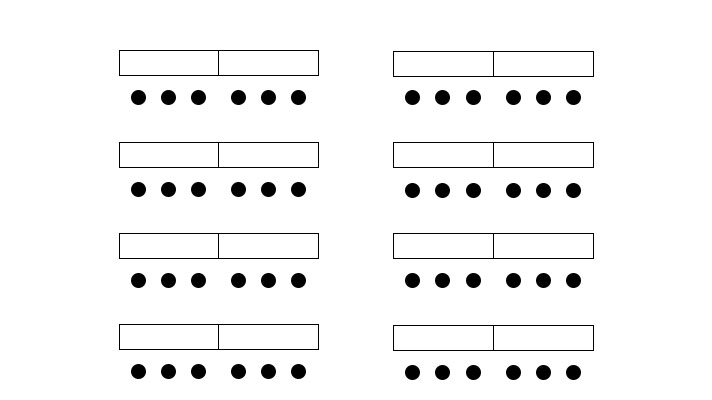 Classroom Style
Ideal for note-taking or meetings requiring handouts or laptops.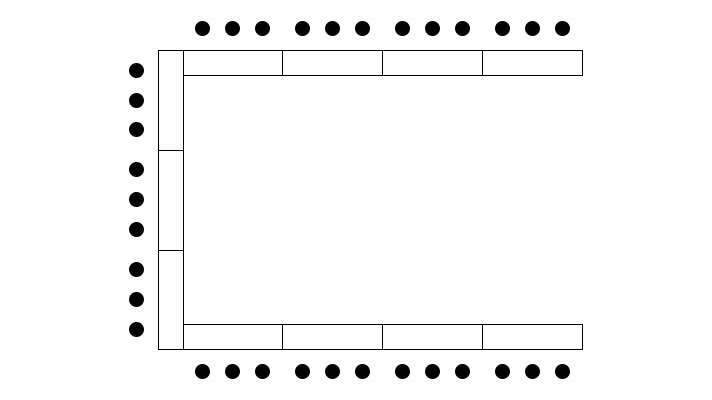 U-Shape
Events where the focal point is in the center and/or interaction between participants is encouraged.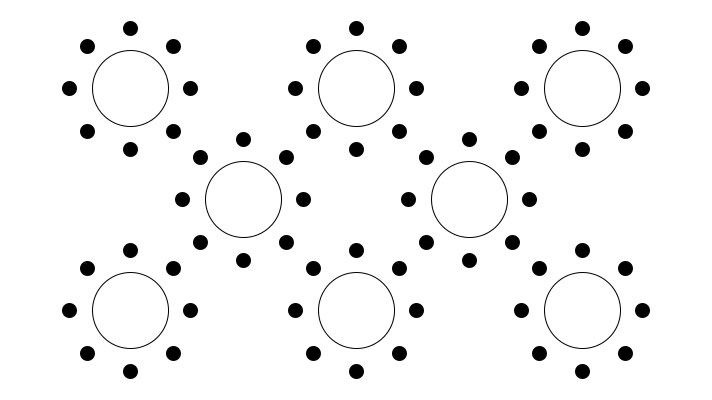 Banquet
Used for meals and small group discussions. 5-foot round tables comfortably seat eight people.
Main Campus
Meeting Room
Square Footage
Classroom
Theater
Hollow Square
Board of Directors
U-Shape
Banquet
Ahmanson Central
3,740
-
-
-
-
-
384
Ahmanson North
2,100
-
-
-
-
-
108
Alumni Mall
54,000
Call for Information
Bird Nest
1,370
-
-
-
12
-
32
Bird Nest Lawn
3,000
-
-
-
-
-
200
Burns Classroom
Varies
25
-
-
-
-
-
Burns Rec Back Court
6,120
300
700
-
-
-
328
Burns Rec Center Court
12,900
Call for Information
Burns Rec Center Ct 1
6,450
Call for Information
Burns Rec Center Ct 2
6,450
Call for Information
Burns Rec Studio 1
2,800
Call for Information
Burns Rec Studio 2
1,480
Call for Information
Com Classroom
Varies
15 - 35
-
-
-
-
-
Founder's Room
1,150
24
90
32
30
24
56
Gersten Pavilion
20,900
-
4000
-
-
-
-
Hilton 100
2,500
-
325
-
-
-
-
Hilton Classroom
Varies
14 - 50
-
-
-
-
-
Lawton Plaza
20,300
Call for Information
Leavey Field
12,800
Sporting events only
Life Sciences Auditorium (LSB 120)
2,200
-
273
-
-
-
-
Living Room
1,300
AS IS
Malone 112A
675
18
48
16
20
16
20
Malone 112AB
1,225
36
80
36
28
30
32
Malone 112B
540
18
40
12
8
16
20
Malone 306
540
-
-
28
-
-
-
Malone Boardroom
320
-
-
-
12
-
-
Murphy Recital Hall
3,270
-
212
-
-
-
-
Pereira 140
1,160
100
-
-
-
-
-
Pereira Classroom
Varies
45 - 55
-
-
-
-
-
Regents Terrace
12,000
Call for Information
Sculpture Gardens
15,200
-
-
-
-
-
600
Seaver 100
2,025
200
-
-
-
-
-
Seaver Classroom
Varies
45 - 50
-
-
-
-
-
St Robert's Grass
15,800
St. Robert's Auditorium
3,240
60
300
60
20
52
200
St. Robert's Classroom
Varies
30 - 48
-
-
-
-
-
Sunken Gardens
149,000
Call for Information
The Hill
2,300
42
120
36
24
36
112
The Loft
1,350
Call for Information
University Hall
Meeting Room
Square Footage
Classroom
Theater
Hollow Square
Board of Directors
U-Shape
Banquet
Ahmanson Auditorium
2,400
-
176
-
-
-
-
Crimson Lion
1,300
-
-
-
-
-
50
ECC 1857
2,011
60
150
40
34
34
120
Marymount Institute
1,000
-
50
-
-
-
48
Roski
5,000
-
360
-
-
-
280
Shea Terrace
4,617
Call For Information
UHall Atrium
25,880
-
-
-
-
-
-
UNH 1775
938
40
40
24
16
18
-
UNH Classroom
Varies
30 - 48
-
-
-
-
-
UNH McIntosh
1,420
60
100
42
32
33
72